Kystar KS948 HDMI Input 4 DVI Output HD Multi-window Video Switcher

Output pixels up to 15360 horizontally or 6144 vertically

Display six windows of images on a single screen simultaneously or control six different LED screens 

Support HDMI , DVI , VGA , SDI , CVBS , IP inputs

Six windows preview and output monitoring

Ethernet monitoring and control in real time 

Editable text and image overlay

Window or mode transition effects including dissolves, wipes, and cuts

Brightness control of each input

Transparency adjusting and edge feathering

Hot backup of input signals
---
1.  Multi-format signal processing

KS948 is compatible with a variety of input signals : DVI×1, HDMI×1, VGA×2, CVBS×2, and expansion slot×1.
The expansion slot can be configured as HDMI 1.4a,IP, SDI as well as DVI, HDMI1.3, VGA and CVBS
2. 4k Processing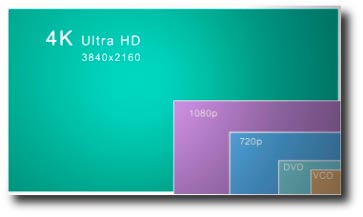 Accommodating 4k signal input terminals including HDMI 1.4 and Dual Link DVI, KS 928 enables an input resolution up to 4096×2160, conveniently realizing UHD display of large LED screens!
3.  Free Display of six Windows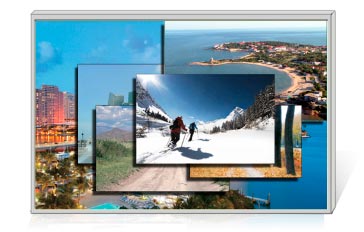 KS948 enables the simultaneous display of six windows on a single screen.The size, location and hierarchical relationship of each window can be adjusted independently.
4.  Multi-screen Combination and Special-shaped Splicing 

KS948 can not only display 6 windows on a screen, but control 6 LED screens simultaneously as well, each of which can display independently or be combined into a complete image. Besides, pixel pitch of such screens can be different.
---
Kystar KS948 HDMI Input 4 DVI Output HD Multi-window Video Switcher Parameters
Video Input
Type

Qty.

Description

DVI-D (24+1)

1

· 1920× max., downward compatibility

· Compatible with HDMI1.3 and inferior version, EDID version 1.3

HDMI (TYPE A)

1

· 1920×  max., downward compatibility

· Compatible with HDMI1.3 and inferior version, EDID version 1.3

VGA (HD-15)

2

· 1920× (UXGA) max., downward compatibility
Composite Video (BNC)

2

·NTSC/PAL adaptive, support 3D comb filter
Extension Input

1~2

· Can be configured as DVI, VGA, SDI, HDMI1.3/1.4, Dual Link DVI, IP and CVBS

· Default configuration:2 DVI-D inputs

Video Output
Type

Qty.

Description

DVI-D (24+1)

6

· Support common output resolutions like: 2048×  and 1920×

· Support user-define output resolutions like 3840×

· Compatible with HDMI1.3 and inferior version

· 4 as programming outputs, 1 as monitor & preview output, 1 as loop

Function Description
Splicing Output
· Splicing output resolutions can be up to 15360× (horizontal splicing) or 1536× (vertical splicing) or 4096×  (cross splicing). And the output resolution can be adjusted arbitrarily within this range.
Four-Window Display
· Render 4 or less images on the screen at the same time, these images can be from the same or different input signals.

· Each image can be freely zoomed and arranged. Images can overlap each other.

Ethernet Monitoring
· Via Ethernet, users can monitor and preview through the KYSTAR software in real time
Hot Backup
· Users can set the priority of the input signal. When current signal fails, the system will   automatically output next priority signal.
Image-Text Overlay
· Text or pictures can be overlaid on the image through KYSTAR software
Seamless Transition With Effects
· In case of signal or preset transition, users can choose different transition effects, including: fade in/out, cut, vertical or horizontal comb, round cut-in or cut-out, diamond cut-in or cut-out and cross of every side
Local monitoring and preview
· Users can preview input signals through the monitor or monitor current output image:

1. Monitor the outputs, showing the same image with the Display.

2. Preview the inputs, showing 6 inputs images in the same time.

3. Monitor and preview in the same time.

Transparency adjusting and edge feathering
In order to integrate the different layers of image well, KS948 can change the transparency of each windows or achieve edge feathering effect.
Preset and Calling
· Users can save up to 64 presets of parameters for quick calling.
Independent brightness control
KS948 can adjust the brightness of each inputs independently so that the user can improve the quality of the specific image without influence to the others.
Multi-Cascade
· Tow or more device can work together to drive the huger screen.
Freeze
· KS948 can freeze the displaying video.
Others
PC Control Mode
RS232/RJ45 Ethernet
Size (mm)
66(H)×432(L)×256(D)
Weight (Kg)
4
Input Power
100 – 240 VAC, 47- 63 Hz, ≤2A
Work Environment
Temp:0-40℃; Humd:0-95%
Warranty
1 year