Huidu C35 C35C has been no longer in production and we recommend the alternative model as following: Huidu C36 C36C
Huidu HD-C35 HD-C35C Asynchronous Full color LED Screen Display Control Card Features:
Control Range: 1024*512.
 4GB memory, support expending memory by U-disk.
 Support HD video hardware decoding, 60Hz frame rate output.
 Support widest 1024 pixel, Highest 1024.
 No need set IP address, it could be identified by controller ID automatically.
 Unified management of more LED display through Internet or LAN.
 Support Wi-Fi connection, Mobile APP management.
 Equipped 3.5mm standard audio interface output.
 Support 3G/4G connect to Internet (Optional).
More Pictures of Huidu HD-C35 HD-C35C Asynchronous Full color LED Screen Display Control Card
HD-C35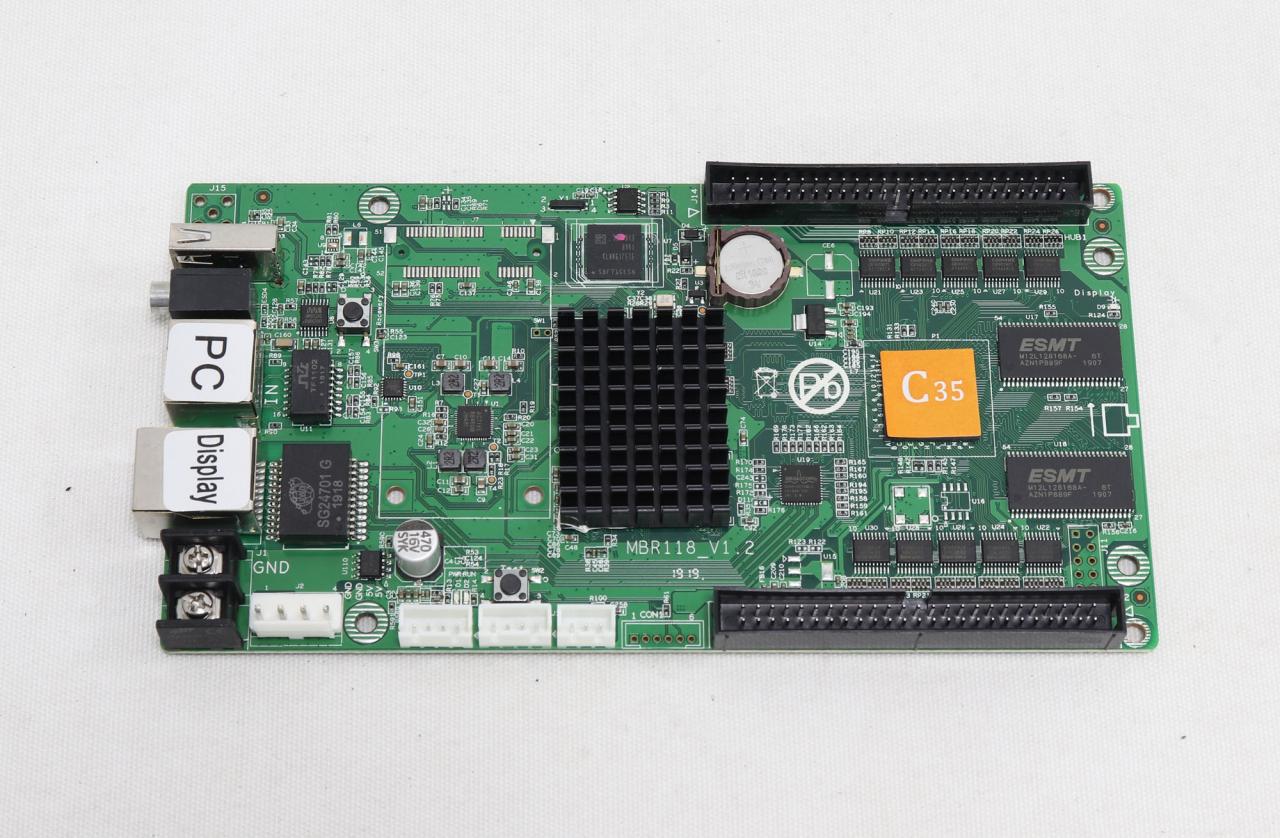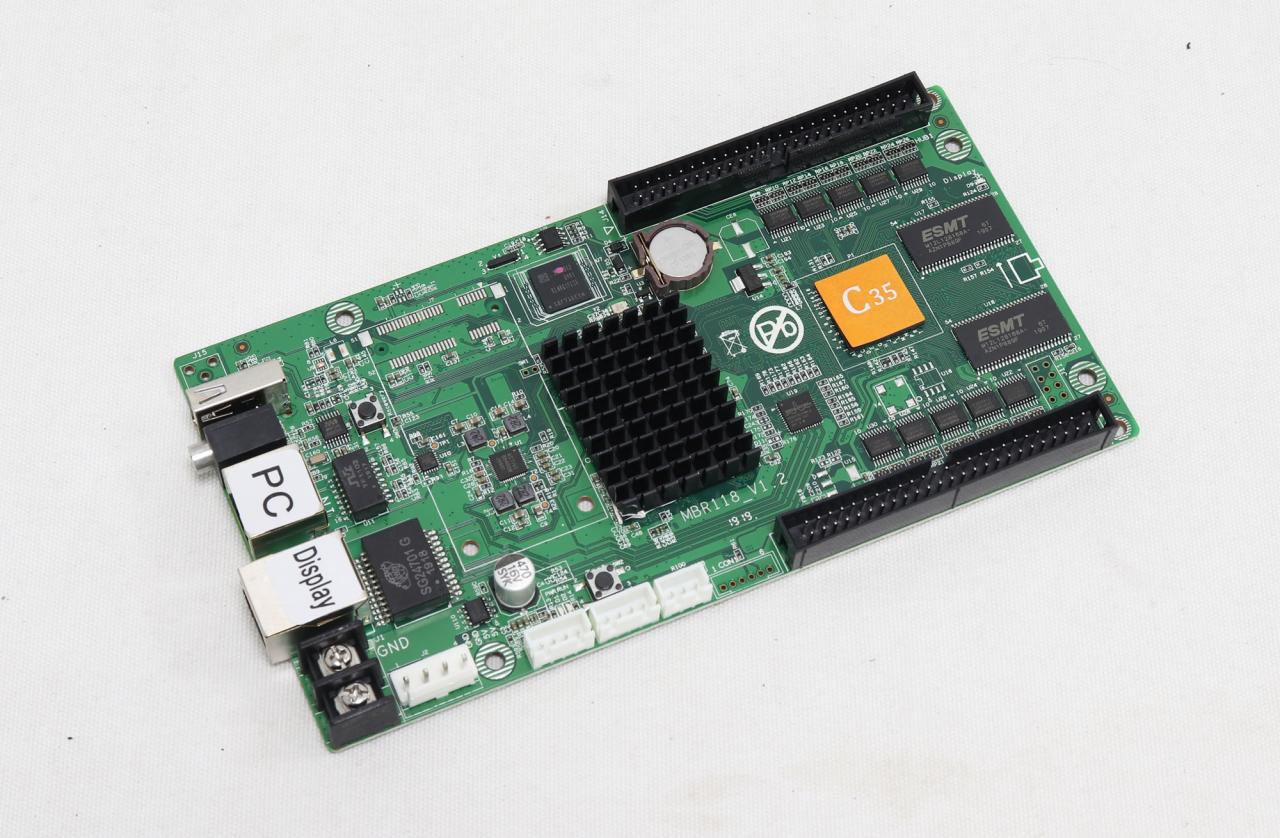 HD-C35C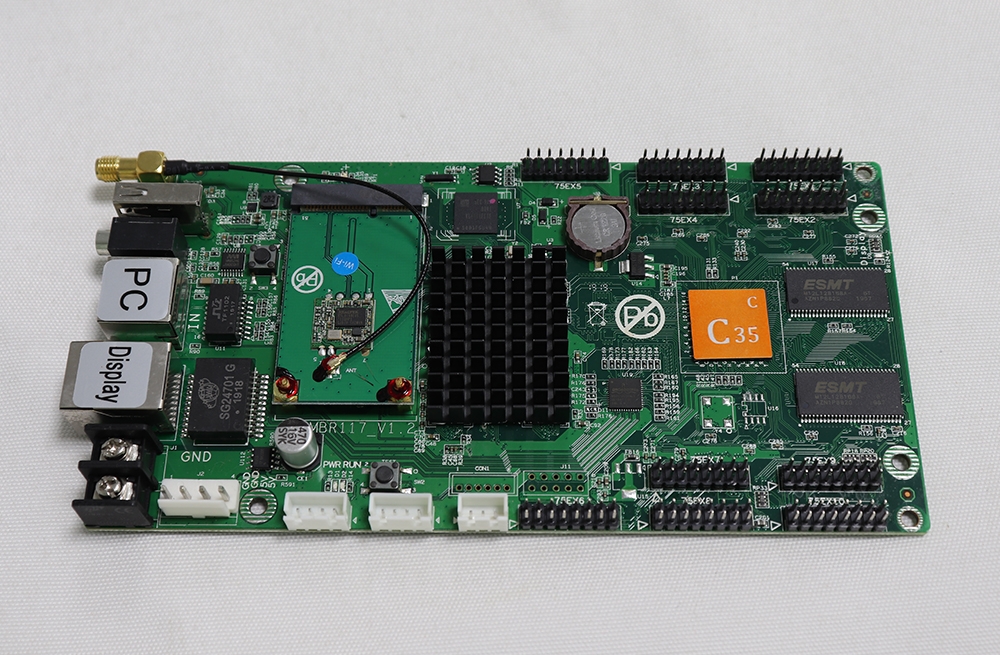 Huidu HD-C35 HD-C35C Asynchronous Full color LED Screen Display Control Card Parameter: